Swimming
Perfect for relaxing out on a hot day, by your self or with the family, the Lafayette Country Club's pool is a great place to be this summer. Enjoy beating the heat either in the water or the shade, our conveniently located pool is waiting for you to dive in.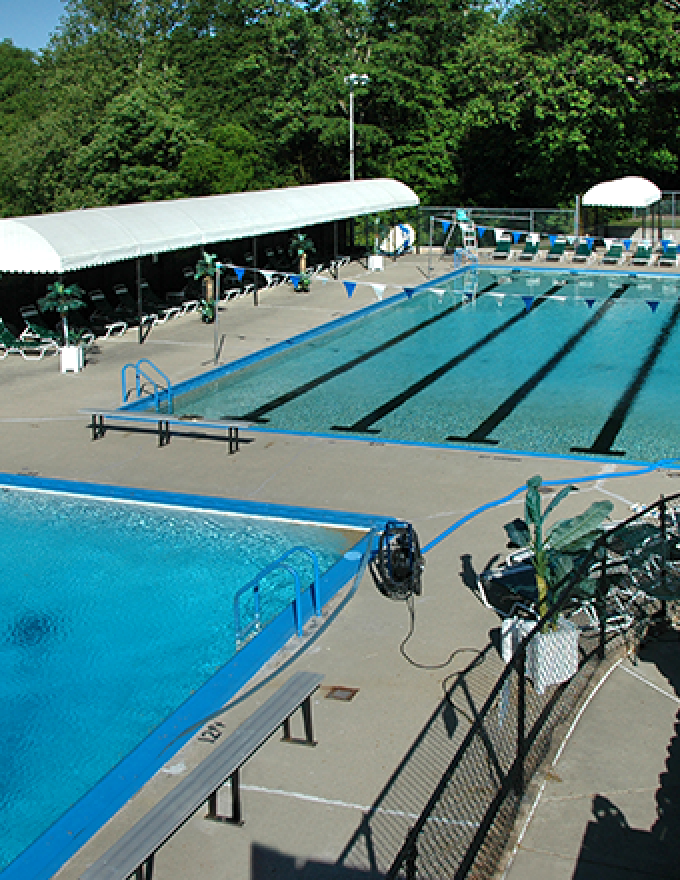 We want you to have fun, enjoy the sun and water, and play hard. For the enjoyment of all, please be aware of these rules.
Amenities and Features
Heated six lane competition size pool
Interclub swim team (4 to 18)
One meter diving pool with two diving boards
Poolside adult and children social events
Baby pool
Snack bar, dining tables and locker room amenities
Today's Lafayette Swim Team
The swim team thrives today, and is part of the Prairie States Swim League, competing against other local and area swim clubs. On home swim meets in Lafayette, Indiana, cars line the club drive all the way to 9th Street, and screams of "Go, go, go" can be heard throughout the neighboring streets. After meets, swimmers and their families and coaches enjoy a buffet dinner together.